Probate, Wills and Trusts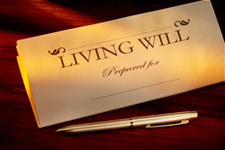 Robinson Law PC is a partnership of Tulsa Christian probate attorneys and estate planning attorneys who provide compassionate and experienced legal representation whether you have lost your loved one or if you need help creating a will or a trust to carry out your wishes after you pass away. As experienced probate attorneys we know that the grief of losing a loved one can render you disoriented and overwhelmed. We understand the need for patience and direction at a time like this. We also know that families can be torn apart by this process and that an experienced and compassionate professional can make all of the difference to you and your family. Our goal is to make this process as quick and efficient as we can so that you can have more time for your family and healing together.
As estate planning lawyers we strive to provide competent guidance through the maze of options that you have questions about. We find many people just give up making plans for the future because they do not know where to start. When you come to us we look at your whole situation and propose options that make sense for you and your family. We try to help you avoid the cost of probate for your heirs and the surprise that occurs when no advance decisions were ever made and families are left to deal with the courts and the state to handle your estate. If you own a house, a car, a savings account, a checking account or even clothes and furniture then you have an estate. Regardless of the debt that you are dealing with or the smallness of your estate you can make so many things easier for your family if you will let us help you make plans ahead of time about how your estate should be handled and even what kind of medical care you should receive if you are suddenly seriously ill. Call the experienced Tulsa probate attorneys and estate planning attorneys at Robinson Law PC to set up a free initial consultation today.