Automobile and Truck Accidents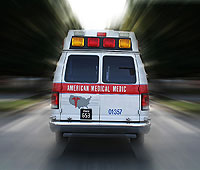 An
auto accident
by itself can be a very difficult time in your life. But if not properly handled by an
experienced personal injury attorney
and with the cost of medical bills, lost time from work, dealing with repair or totaling of your vehicle, not getting proper medical treatment, and the list goes on...it can be one of the most memorable times in life. But unfortunately a bad memory. Call us if you want to see what your rights are and to talk about these problems. We can talk to you and let you know what your rights are. Insurance companies have staffs of trained adjusters to represent their interests not yours, which can be overlooked if you are not properly represented by a qualified attorney. Put our qualifications to work to for you, call for your free consultation.
I was in an Automobile Accident, now what?
Always be polite and check to see if everyone is safe and not needing immediate medical attention. Immediately request the police and ambulance, if necessary, come to the scene. Anytime there is a dispute as to the facts, having a police report can be a big difference in dealing with the liability insurance company. Next, try to get contact and insurance information from the other party. Until the police arrive, try, if possible, to leave the vehicles where they were when the wreck happened. If you don't feel any pain or discomfort at the time of the wreck, it is always a good idea to get yourself to a medical professional as soon as you can. Please call us to answer these common questions:
Many serious injuries do not show up right away, what should I do?
How do I deal with the other person's insurance company?
Should the other person's insurance company be trusted?
How will my medical bills and lost wages be paid?