Protecting Your Intellectual Property
Entertainment and Media Trademarks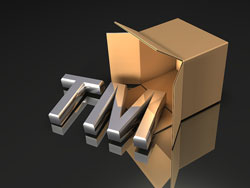 Robinson Law PC provides experienced and affordable
trademark attorneys
that have
registered
trademarks
for Entertainment, Media Executives, Business Professionals and Companies in Oklahoma and across the United States with: - Conducting a
trademark search
to determine eligibility for registration - Processing all
trademark
application documents
- Representation and guidance with the
Patent & Trademark Office Examining attorneys
- Seeking
registration of your mark
so that it receives the fullest protection available under the law - Complete legal representation, not just filling out forms, data entry and emailing
TRADEMARK REGISTRATION AND REPRESENTATION BY ATTORNEYS
When you choose Robinson Law PC for your trademark services you are choosing experienced
trademark lawyers
who are also affordable. We are NOT one of the many trademark processing "paper mills" you find on the Internet that collect your money for merely sending you forms. We are NOT an internet firm that just fills out basic paperwork for you. For an affordable fee, you will get our help until you receive your trademark. Robinson Law PC is committed to helping you successfully apply for your trademark and to represent you throughout the application process, which can typically take many months for completion. Many firms charge you to simply fill out the forms and then you are expected to handle the rest of the application process on your own once the application is sent in. The real work of
registering a trademark
just begins with the application. You need an experienced
trademark attorney
who will follow your application all the way through each of the steps, including response to action items from the examining attorney, notice of publication for opposition, and final registration of the mark. Get the experience of ROBINSON LAW PC on your side.
TRADEMARKS PROTECT YOUR UNIQUE BRAND
A
"Trademark"
(or
Service mark
) generally protects some distinguishing mark (words and/or logo design) as it is used in connection with the marketing of goods and services. You want your products or services to "stand out" from others. You need to distinguish yourself from the competition, with a unique mark that the public remembers and asks for by name. You will protect your investment by preventing others who seek to mislead your customers into buying their cheaper and inferior quality items.
TRADEMARKS PROVIDE INTANGIBLE BUSINESS BENEFITS
There are also
intangible benefits
to developing a
well-recognized trademark early on
, such as goodwill and prestige. For example, you would be proud to say you are a recording artist with Sony/BMG Music, or Capitol Records, but you may not be very vocal about having a record deal with WannaBe records? Why is that? Because, you know that unlike WannaBe records, people have heard of big names like Sony or Capitol and they know those names stand for a level of quality and success identified by each company's unique trademark. As your success grows the value of your
trademark
will grow.
Contact us today for a free trademark consultation!
Robinson Law PC offers a free initial consultation and reasonable fees.