Business Corporate Counsel Services
Experienced and Affordable Corporate Counsel Business Services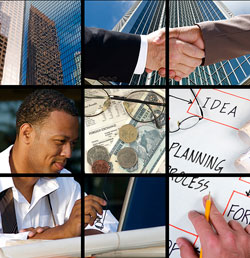 Oklahoma Corporate Counsel Lawyers – The business attorneys at Robinson Law PC offer corporate counsel services to small and medium businesses in Tulsa and throughout Oklahoma. We understand that many companies simply cannot afford the luxury of in-house counsel. Our firm will provide you with corporate counsel services, as you need them, at a very manageable cost. Robinson Law PC business lawyers provide a full range of corporate counsel services to businesses, including the following:
Preventive law services We will assist clients in taking measures to limit their liability exposure. We will advise clients on regulatory compliance issues, assist with employee handbooks, review contracts, documents, and processes for potential issues, review insurance policies for coverage issues, loan documents for liability issues, and employment policy for any potential liability issues. We can also draft employment separation agreements and business transaction contracts to ensure that your interests are protected.
Corporate Records Maintenance – Our corporate services include maintaining your corporate records to ensure you maintain compliance with all relevant state regulations governing corporations, and specifically your business or industry. This service includes maintaining minutes, recording votes and maintaining proxies, tracking stock ownership and stock transfers, and recording dividend distributions.
Business transactions – Our business transactions attorneys will assist you in negotiating, drafting contracts, reviewing contracts, and handling litigation involving a variety of business transactions,including real estate and leases, vendor and supplier agreements, financing and other loan documents, and business contracts.
Employment and labor law issues We will assist you in developing employee handbooks and policies to help avoid potential lawsuits. We provide advice on day-to-day policy administration and communications. We also can represent your interests in matters of discrimination, harassment, and wrongful termination claims. In addition, we can help you protect your trade secrets and draft non-competition, non-disclosure and termination agreements.
Dispute resolution through mediation or litigation As certified mediators, we can assist you in alternative ways to resolve disputes ranging from breach of contract or breach of fiduciary duty claims to employment litigation to defending personal injury claims. We also assist companies with insurance coverage issues and other business disputes, and when necessary will pursue your rights through litigation and the courts.
Regulatory compliance – We regularly assist business clients in complying with state and federal laws and regulations. We stay abreast of developments in the law that may affect your particular business, and seek to be proactive in alerting you to potential issues as they may arise.
Real estate commercial property leases and contracts – Our business attorneys can assist you with a variety of documents necessary in real estate matters, such as lease negotiations, reviewing and drafting your lease, zoning issues, and construction issues.
Collections issues– Our collections attorneys can assist you with handling your collections, including collecting debts, repossession issues, collateral, breach of contract, bankruptcy and adversary proceedings, and other collection matters.If you have any questions regarding the corporate counsel services we can provide, or to discuss a services plan to retain Robinson Law PC for your unique corporate counsel services needed, please contact us to schedule a confidential consultation.