Business Law
Tulsa Oklahoma Business Law Attorneys Serious About Protecting Your Business Interests and Providing Real Solutions to Your Everyday Business Legal Concerns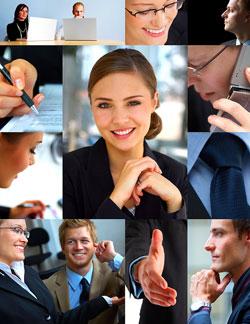 You as a business owner should not have to worry about the legal issues you will encounter while growing a successful business. Instead, you need to be free to focus on doing what you do best.
However, you cannot operate a business without being faced daily with decisions that will have serious legal consequences if the actions you take are not based on solid advice and counsel. Every contract you sign, every employee you hire, every sale you make will in some way affect your business success.
Business Success depends on effective legal foresight, planning and strategy
Don t trust your business to an educated guess, depend on Robinson Law PC business attorneys to properly guide you. Our Business Law Attorneys have helped business owners with the formation of LLC's, S Corporations, C Corporations and Partnerships and the drafting or review of contracts and leases. We have helped business entrepreneurs nationwide protect their intellectual property rights through registration of their trademarks and copyrights.
A Business Law Advocate who is Dedicated to Protecting your Interests Throughout the Life of your Business
Tulsa based business law attorney Mark Robinson has a business degree as well as ten years of experience in corporate management with IBM which gives him hands on business experience in his current business law practice helping business owners. With another twenty years experience both practicing law and running a successful business, Mark Robinson is the right choice of advocate to help protect your interests throughout the life of your business. He will advise you on all the local, state, and federal laws you must be aware of so they work for you and not against you. Your business success depends on it!
Assisting You in All Aspects of Business Formation, Maintenance and Growth
Business Formation including Sole Proprietorship, Partnership, Corporations (S Corporation, C Corporation, Professional Corporation), and LLC (Limited Liability Companies)
Shareholder Operating Agreements
Corporation Bylaws, Resolutions, and Agreements
Real Estate Commercial Property Leases
Real Estate Commercial Property Purchase or Sale
Non-disclosure Agreements
Purchase Orders, Sale Terms and Conditions
Venture Capital Transactions
Director and Officer Matters
Shareholder and Partner Disputes
Contract Drafting and Review
Copyrights and Trademarks
Business Dissolution Agreements
Corporate Business Counsel Services
While your business is growing you will have to comply with state and federal laws in order to keep your business entity in good standing. Changes to ownership and management should also be done in ways that comply with the law. Robinson Law PC will assist you with the maintenance of proper minutes and financial books, annual filings, business purchase and sale contracts, and other corporate transactions. Eventually you will need a business succession plan and estate planning that accounts for your business. We will provide comprehensive, ongoing assistance with the legal aspects of running your business.
Your Aggressive Business Law Team
Our business law attorneys have gained a reputation of excellence while helping thousands of Oklahomans and many people across the United States with various business needs the past 20 years. Our attorneys provide a broad range of business transaction services tailored to the unique needs of each client and business.
Whether you are starting a new business, analyzing an existing business structure or negotiating on behalf of your business our experienced legal team will look for the most effective solution to your need. We will never waste your company's money on unnecessary legal services because we are focused on protecting the long term interests and relationships of our business clients. Call us for more information about our flat fee and monthly retainer programs for your business or organization. Let us develop a customized legal service plan that is affordable and will maximize your businesses bottom line.
Business Corporate Training, Consulting and Mediation and Negotiation Services
Mark Robinson has a Business Degree, IBM Corporate Training Management Experience and Advanced Certification in Mediation. This experience combined with his practice for 20 years in Business, Entertainment and Non Profit Law compliment his services in Corporate Training, Corporate Consulting and Mediating Business Disputes.
Mark Robinson is available in Tulsa, Oklahoma and throughout the United States for personal training and consulting or mediation services. He also is available to provide webinars and phone consultations at a low cost. A Sample of his services includes:
On Site Conflict Management Training for Businesses and Community Groups
On Site Conflict Management Training for Religious and Non Profit Organizations
Negotiation Skills Training for Businesses
Corporate Human Resource and Employment Law Issues
Speaker for Keynotes, Workshops and Teleconferences