Hiring a Bankruptcy Lawyer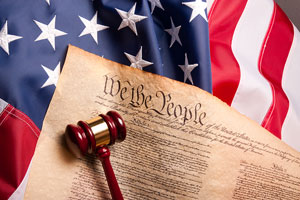 Bankruptcy Law is Very Complex and There are Many Risks in Representing Yourself!
You Might Think You Can Not Afford to Hire an Attorney. Bankruptcy Rules and Procedures are very different than other Courts.
Bankrutcy Law is Administered by Federal District Bankruptcy Courts not State Courts. Bankruptcy Attorneys have to be admitted to these Federal Bankruptcy District Courts. In order to File a Bankruptcy Case The U.S. Bankruptcy Code, The Federal Rules of Procedure and the Local Rules of the District Court Must Be Followed.
Missing Required Documents and Deadlines can cause the Bankruptcy Petition to be Dismissed. Failure to Claim Exempt Property Accurately can Result in Forfeiture of Family Treasures.
You Might Not Be Aware that Your Qualification for Chapter 7 and The Means Test Can be Affected by Endless Variables. Talk to Us About How Hiring a Bankruptcy Attorney will Protect You From Losing Assets and Receiving a Dissmissal instead of a Discharge of All of Your Debt!
You have probably tried to avoid filing for bankruptcy as long as you could. You may have tried to work out every solution possible with your creditors before coming to the realization that you may have no other choice. This may not be an easy decision for you.
We know that you have many questions and that you are not sure of who you can trust. We understand because we have been there ourselves. We realize that there are many choices and it can be confusing when trying to hire a Tulsa Oklahoma bankruptcy attorney. To help your process, you should consider:
How much of the bankruptcy attorney's practice is devoted to handling bankruptcy cases?
Robinson Law PC focuses a large part of its business in the area of bankruptcy. We have handled thousands of bankruptcies in Oklahoma for the past 26 years.
The bankruptcy attorneys at Robinson Law PC focus the majority of their practice in helping people file bankuptcy. While we handle cases and maintains skills in other legal areas we know that this experience complements our ability to handle your bankruptcy without "blinders".
Our business law practice helps us be more effective in handling business bankruptcy. Our family law practice helps us with divorced clients seeking bankruptcy. Our personal injury practice has helped us protect settlements in bankruptcy. Our estate planning practice has helped us know what assets are protected in bankruptcy.
Be wary of the divorce or personal injury attorney who "does a bankruptcy or two " every now and then and will tell you they can handle your case also. Bankruptcy laws and procedures just change too much to stay up on if its a "part time" practice area.
Good Bankruptcy software is expensive to purchase and maintain and the user must be very familiar with it. Because Robinson Law PC has a balanced practice, with a heavy emphasis in bankruptcy but not in a vacuum, we believe you will get the best representation possible.
How long has the bankruptcy attorney practiced bankruptcy law?
Robinson Law PC is a partnership of Christian attorneys who have a combined practice experience of 50 years, with over 25 of those years in bankruptcy.
How much will the attorney be involved in my bankruptcy case vs. a paralegal or legal assistant?
Some bankruptcy attorneys are "mills" that handle such a high volume of cases that the attorney has minimum involvement in your case, and you will find that you typically deal with a legal assistant most of the time. Robinson Law PC attorneys personally interview each client, spend time in the preparation of all court documents and are always ready to answer any questions you may have about the law or the process.
Our bankruptcy attorneys personally answer your emails and questions. Our bankruptcy lawyers personally speak with you by telephone. Our bankruptcy attorneys are experienced and meet personally with you, not an assistant or inexperienced young lawyer. We use an assistant for data entry and office management, and keep our attorney-client relationships a top priority.
Is the attorney able to meet me in a convenient yet private location and at a convenient time?
Robinson Law PC has an office at 91st and Yale which is convenient to the Creek Turnpike and several major streets. Our office is peaceful and provides privacy to discuss your concerns. We are also willing to meet with you at a different location if that is necessary. We are available by phone or email every day. We try to make things as convenient for you as possible and less expensive than what large law firms have to charge you. Our goal is to make the bankruptcy process as affordable and easy as possible for you!
CALL TODAY
To Talk To Our Tulsa Bankruptcy Lawyers
For Your Best Bankruptcy Options In Oklahoma!
918-960-0091
Please "Like Us" On Face Book