Affordable Bankruptcy Law Attorneys in
Tulsa Oklahoma
Hello, welcome to our Tulsa, Oklahoma Affordable Lawyers for Bankruptcy page. We offer Chapter 7 Bankruptcy Attorney Flat Fees for $850.00  There is no extra charge for reaffirmations, extra creditors etc.  
We believe that Bankruptcy Attorney Fees should be less expensive because you are already facing a financial cliff. We strive to keep our costs down so we can help you back on the road to recovery as soon as possible. We hope you find we offer the Best Bankruptcy Lawyers Services available at an affordable cost.
$850.00 -   Flat Attorney Fee for one W2 Wage Earner in the household under state median income level filing chapter 7

$950.00 -   Flat Attorney Fee for two W2 Wage Earners in the household under state median income level filing chapter 7
$1050.00 - Flat Attorney Fee for one 1099 Wage Earner in the household under state median income level filing chapter 7
$1450.00 – Most Non Consumer Debt Small Business Bankruptcy Chapter 7 Cases.
$335.00 -    Federal Bankruptcy Court Petition Filing Fee Applicable to All Chapter 7 Cases.
PAYMENT PLANS are available starting with a minimum $200.00 down payment to open your case with us. Payments of at least $150.00 a month are requested until your case is paid in full. When your case is paid in full, all of your requested documentation is turned in and you have met with your attorneys to review your completed petition we will then file your case in court. Unfortunately, we can not file your case until your case is paid in full because the court will not allow us to represent you as your attorney and then to collect the balance of your fee once your case is filed. If any attorney suggests that you can make payments after your case is filed this is considered a violation of the bankruptcy court rules and an ethical violation.
CREDIT COUNSELING COURSES  are available directly to the client online. The first one must be completed before your case is filed. We have searched the market and have found three companies that charge between $9.99 and $24.99 for this 1-2 hour online course.
CALL TODAY
 To Talk To Our Tulsa Bankruptcy Lawyers
For Your Best Bankruptcy Options In Oklahoma!
918-960-0091
We are experienced Tulsa Oklahoma Bankruptcy Attorneys who have helped families and business owners struggling with past due bills, harassing debt collectors, collection lawsuits, wage garnishments, vehicle repossessions and home foreclosures find a fresh start through filing for a chapter 7, chapter 13 or chapter 11 bankruptcy.
Mark and Roberta Robinson have each practiced over twenty years and have helped Oklahoma residents find the peace of mind that bankruptcy was designed to offer. We have focused much of our practice on consumer bankruptcy since 1996 and have the experience needed to help you resolve your financial problems and begin rebuilding your credit!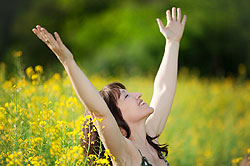 Contact Robinson Law PC for a free bankruptcy consultation if you are facing serious financial problems and wondering whether you should file for bankruptcy. We understand that dealing with seriously past due debt can be stressful and overwhelming. We will personally counsel you on whether a Chapter 7, Chapter 13 or Chapter 11 bankruptcy is right for you or your Business.
Visit Us at "Linked In"

With a Free Consultation, we can begin to help you, your family, or your small business on the most effective path to financial recovery. We offer competent and caring Affordable Lawyers for Bankruptcy without the unpleasant surprises that less-experienced bankruptcy attorneys may cause.Feel free to browse our legal blog and review archived articles about bankruptcy and other legal issues that our clients frequently ask us about.
"Like Us" On Face Book

Enter Our Drawing For a FREE iPad2.
Since 1991 we have represented thousands of citizens in Tulsa and throughout Oklahoma with Consumer and Business Bankruptcy. Robinson Law PC will provide Quick Lawyer Services For Bankruptcy throughout Northeastern Oklahoma, including Tulsa, Broken Arrow, Bixby, Owasso, Jenks, Claremore, Sand Springs, Sapulpa, Bartlesville, Okmulgee, Vinita, Miami, Pryor, Muskogee and Oklahoma City.
OUR MISSION STATEMENT:
- To Advocate aggressively for your legal rights
- To Answer your questions with clear direction
- To Acknowledge the importance of you and your case
- To Act with integrity, Christian values and ethics
- To Access a true road to recovery and successful resolution of your case
Disclaimer
INFORMATION HEREIN IS NOT LEGAL ADVICE.
The opinions expressed on this web site represent only the opinions of Robinson Law PC and are in no way intended as legal advice upon which you should rely. Every person's situation is unique. You should consult with a bankruptcy attorney, licensed to practice law in your state, for advice about your particular situation.
NO ATTORNEY-CLIENT RELATIONSHIP CREATED.
This web site is provided for educational and informational purposes only. Users of this site agree that accessing this site and the information contained on these pages does not create an attorney-client relationship between the user and Robinson Law PC. Such a relationship can only be created pursuant to a written agreement after personal consultation.
DEBT RELIEF AGENCY.
The Law Office of Robinson Law PC is a federally designated Debt Relief Agency under the United States bankruptcy laws. Robinson Law PC assists people with finding solutions to their debt problems including, where appropriate, assisting them with the filing of petitions for relief under the United States Bankruptcy Code.